Out With the Old, In With the New
Trade In Your Old Devices For Newer Gear
You've got a tablet that still works, but you're ready for a newer, more capable one? Bring your old tablet to Personal Computer Services for a Device Trade-In and upgrade your affordably. Is your device slowing down? Maybe you want to get it Repaired. But sometimes a device is simply too old, and has been made obsolete by advances in software and technology. If this is the case, we'll take your Macs, PCs, desktops, laptops and tablets in trade.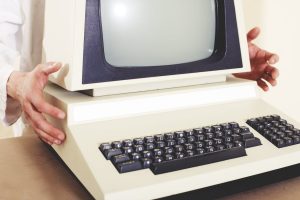 Call us at 607-433-7272 to learn more about our trade-in services.
3 Benefits Of Trading In Your Device
If you have a few old tablets or laptops lying around your home, a trade-in is a great way to get them off your hands. Here are a few reasons to trade in your devices:
1. Put your old device toward an upgrade to a newer model
2. Make sure your old device is recycled or put to better use
3. Get some extra cash for your old phones and computers
Consult with Personal Computer Services about your device, and we'll determine its trade-in value.